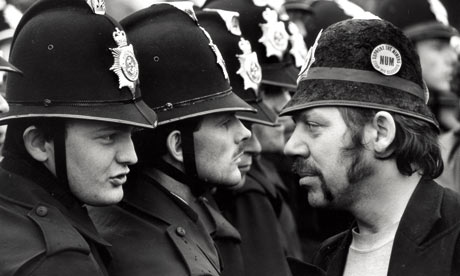 The Genius of Don Mcphee:
After seeing this masterful shot again, I wrote a long post about my whole experience of the miner's strike and how it affected community and people I grew up in and with but then I realised what I'd written was half formed bile at best ! Particularly when Don Mcphee picture tells the story much better than me.
Go here and read
the story of the two main characters and if it doesn't move you well you are David Cameron and we'll know which side you are on the..... wrong one.