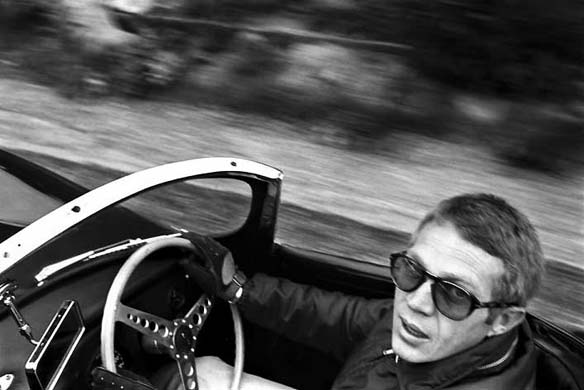 Some known facts:

That
there's never been a bad picture taken of Steve McQueen or in fact Chet Baker
either
!

That Peter Kay needs to write with other people to be truly funny and also TV comedy is best done in half hour slots.

That surely "Landes Banki" is the silliest named investment for grownups since "my Booky Wook" came out...

That Chinatown is the most overpriced place to eat in the centre of town, really £7.50 for some Pak choi choy!

That there's no helping some people…. I saw on one of those internal envelopes the otherday someone had drawn smiley faces next to people's names.

That it's worth going into "al'barone" just to try their new draught Duvel it's probably the best lager (sorry blonde ale thanks PB) in the world. !!

That "al'barone" is a lesson in almost medieval theology; that the ecstatic highs of the beer are balanced by being ignored by the bar staff, 2 of whom stood and looked at me wiping glasses while I tried to get served, then in rolled the London's most pissed vertical Scotsman (a particularly hotly contested field) followed by the (literally) bouncy cast of "we will rock you". I think I need another sip of that Duvel.
Duvel Update wed evening: it's a new fromDuvel that's not as strong as normal Duvel and so more refreshing to drink and sadly only on draught in ABO :(